Authored by ZenRock Personal Trainer, Heidi Ellis | Check out Heidi's bio to learn more about her!
There are several dos and don'ts when looking for a personal trainer. In this blog post, we discuss the don'ts. In the next post, we will share the dos.
#1 Don't pick a trainer with no experience.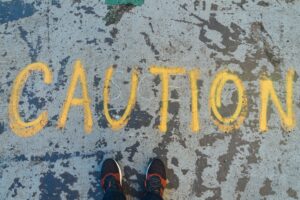 Experience is so important in knowing how to best serve each client with all the particulars of their body, their health, and their goals. No person is the same and each client needs an individual program that fits their needs. New trainers haven't yet worked with a diverse clientele and should gain experience before making the top of your list. At ZenRock Fitness, we have met some amazing, brand new trainers but our answer is always the same – go get some experience and then come back and we'd love to have you on the team. We understand the importance of this qualification.
#2 Don't train at a location you aren't comfortable in.
The atmosphere should be calm and fun. If you are stressed entering the gym, your results will be affected. ZenRock Fitness in both Bellevue and Redmond are designed with the comfort of the clients in mind. We have created private spaces and a beautiful aesthetic.
#3 Don't settle for a trainer who doesn't know the right way to push clients.
There is a perfect level when it comes to being pushed. If a person is pushed too hard, they may be injured. If not pushed enough, results won't be achieved. To make the most of your time and money, make sure you find a trainer who understands the right level of challenge for you.
#4 Don't pick a person you don't "click" with.
There are great trainers that just aren't a good fit for no other reason except you don't mesh well. Just like you don't want to be best friends with everyone, including people you respect, not all trainers have that personality and persona you want to spend your time with. We employ a variety of trainers who have diverse personalities, interests, cultures, ethnicities, and languages spoken. We are sure you'll find a few you love.
#5 Don't necessarily stick with your first try.
It's okay to try a couple trainers before settling on the right person for you. We have clients that work with a couple different trainers because they tried a few and liked them all. We also have clients who tried one and moved to another seamlessly.
We offer all new clients a complimentary personal training session at both our
Bellevue
and
Redmond
fitness studios so you can try a trainer or two before you commit. We work hard to remove these obstacles and create a space that is safe to make sure you find the perfect fit. Reach out to us to schedule a complimentary
personal training session
and let us know how we can help you in your fitness journey. Or hear how much
ZenRock is loved
straight from our clients!