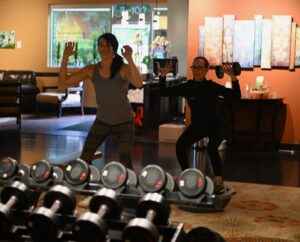 At ZenRock Fitness, we believe optimal wellness is an art as well as a science. We guide you to optimum, long-term health by combining Eastern philosophy with Western technology.
Our mission is to enhance your life by providing you with a broad range of fitness and personal services in an atmosphere of comfort and stability.
We focus solely on the individual. Our private rooms allow for high-energy, one-on-one training sessions free of external distractions. Your time with us will harmonize and motivate you, ultimately laying the foundation for lasting strength, well-being, and joy in your everyday life.
---
To get a monthly dose of Zen, please fill out the form below.