At ZenRock, we aim to nourish a sense of community for our clients. In addition to our Yoga Adventure Retreats, we offer Special Events centered around mental and physical health and wellness at our Bellevue and Redmond studios. While we inform and encourage our clients to participate, we also welcome individuals from the local community to join when possible. We hope all our events provide a fun, positive experience!
If you have any questions or need assistance, please email us.
September
Old Bellevue Wine Walk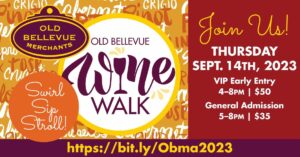 Join us on Thursday, September 14, as we participate once again in the Old Bellevue Wine Walk! ZenRock will be one of the VIP and registration locations. Please come out to support local, small businesses and get to know the Old Bellevue community!
The Main Event is open to everyone and features live music, takeout specials, and expanded outdoor dining. It takes place from 4:00 pm – 8:00 pm.
The Wine Walk requires a ticket and is open to those 21+. Wine Walk participants will enjoy a curated tasting experience from 19 local wineries at select merchant stops, which includes meeting the wine makers while mingling with fellow wine lovers.
VIP tickets can enter early at 4pm and get access to 7 locations with wineries and food. General admission tickets enter at 5pm.
Purchase your tickets before they are all gone! These events sell out quickly.
The Wine Walk is a fundraiser for Old Bellevue Merchants Association (OBMA) to create and maintain a vibrant community for all to enjoy and is a collaboration between OBMA and Seattle Uncorked.
October
Sound Bath Meditation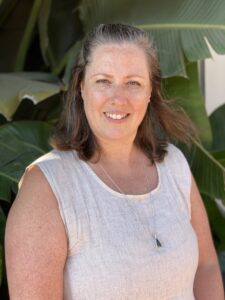 We are pleased to invite Dani Lirette of Well Me Now to ZenRock for a 90-mintue sound bath of pure relaxing bliss! Dani has extensive experience in HR in the corporate world, which has given her a unique perspective on the importance of wellness with all the stress and demands that come with a fast-paced and competitive work environment. Dani first experienced the transformative effects of sound in 2018 when she attended a sound bath meditation, and the rest they say is history as she has gone on to complete Advanced certification in Biofield Tuning and other sound healing modalities.
When: Sunday, October 1 | 11:00AM – 12:30PM
Cost: $75 + tax
Register: Mindbody Link
As a practitioner, Dani specializes in holding space for clients to invoke deep relaxation and facilitates the journey to restore balance. She works with a variety of instruments and techniques, including tuning forks, singing bowls, and guided mediation to help you improve sleep quality, increase energy and become more present in your daily lives.
Trick-or-Treating Halloween Event
Stay tuned for more details!
December
Sound Bath with Damithia
Stay tuned for more details!
Holiday Wreath Making with Cora
Stay tuned for more details!
---
To get a monthly dose of Zen, please fill out the form below.