Authored by ZenRock Personal Trainer, Mark Tuttle | Check out Mark's bio to learn more about him!
Change is uncomfortable. Whether it's moving to a new home, picking up a challenging hobby, or even taking a detour when you miss your exit – change can be stressful. Maybe you're the type of person who embraces it, who thrives in chaos, but for the rest of us, it can be a breeding ground for insecurity.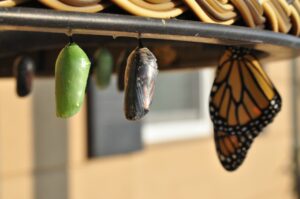 The Fitness Journey
Starting a fitness journey can be intimidating. It's difficult to walk into a facility full of equipment you don't know how to use and people you've never met while striving for results you don't know how to obtain. Well, you're not alone! Every single one of us has been in your shoes. We guarantee that we still remember exactly what it feels like. We know you've walked into the gym despite that fear, and we respect you all the more for it.
Your Trainer Supports You
Here at ZenRock Fitness, we want to be your biggest cheerleaders. There are few things more fulfilling as a trainer than to help you realize that you ARE capable of taking control of your health! We love watching trepidation and uncertainty transform into determination and confidence…and sweat. Our hope is that when you walk into ZenRock, you see it as an opportunity to make sure you walk out with your head a little higher, your spirit a little stronger, and ready to face the day a better version of yourself. At some point in our lives, we are all like the caterpillar who put a lot of energy toward transforming into the beautiful butterfly.
Come Try Us Out