Authored by ZenRock Personal Trainer, Nick Ray | Check out Nick's bio to learn more about him!
We want to share some exciting news with you about the science behind exercise and its effects on mental health. You may already know that exercise offers a wide variety of physical benefits, such as increased cardiovascular health, improved muscle strength, and better weight management. But did you know that exercise can also have a profound impact on your mental well-being? Physical activity can have a positive impact on several key areas of mental health.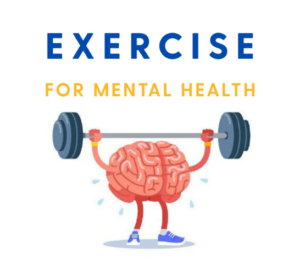 Increase Self-Esteem: Exercise can help boost self-esteem by reduce symptoms of depression and anxiety. Exercising stimulates the production of mood-enhancing hormones such as endorphins and serotonin, which have a direct impact on our emotional state.
Reduce Stress Symptoms: Exercise can help to regulate cortisol levels, the stress hormone.
Get Better Sleep: Exercise can help regulate your circadian rhythm, the internal process that regulates sleep, by boosting daytime alertness and promoting a more restful sleep at night. When you get enough high-quality sleep, you will feel more refreshed and energized, which will reduce stress, anxiety, and depression.
So, what is the optimal amount of exercise needed to reap these mental health benefits? Most experts recommend at least 30 minutes of moderate-intensity exercise five days per week. Suggestions include:
Brisk Walking
Cycling
Swimming
The best way to capture these mental health benefits is by working with a fitness professional. Our experienced and knowledgeable personal trainers can help you develop a customized exercise program that is tailored to your specific needs and goals, and they can provide you with the support and guidance to stay motivated and on track. We hope this has inspired you to get active and start reaping the benefits of a healthy mind and body! As always, if you need any help or support, we're here for you. Don't hesitate to reach out to us to schedule a complimentary fitness evaluation and training session as a new client at either our Bellevue or Redmond studio locations.