Personal Trainer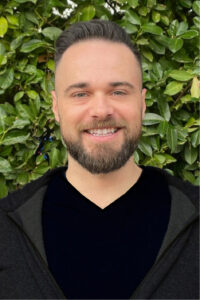 Former US Navy Rescue Swimmer and Harvard graduate, Nicholas has spent the last 10 years training and coaching individuals to perform at their best. But in 2020, Nicholas became critically ill with Covid-19 and was forced to abandon everything to fight for his life.
After several near-death experiences, Nicholas was left with lingering nerve damage and the debilitating symptoms we know today as "long covid". With no help from modern medicine, Nicholas began a daily practice of yoga to rehabilitate both his mind and body. After 2 years of consistent practice, Nicholas was able to make a full recovery and has rededicated himself to
helping others find joy and happiness through health and exercise.
In his free time, Nicholas continues to pursue his passion for Yoga and loves exploring the forests of the PNW.
Professional Qualifications:
Bachelor of Science in Kinesiology
Master in Education
NASM Certified Personal Trainer
CPR/AED Certified