Authored by ZenRock Personal Trainer, Heidi Ellis | Check out Heidi's bio to learn more about her!
Are you thinking of finding a personal trainer but feel unsure if the time and financial commitments are worth it? We believe the benefits speak for themselves. In fact, that is why we are willing to offer a free training session to all new clients. Continue reading to learn 10 reasons why we think you should say a resounding "YES!" to personal training.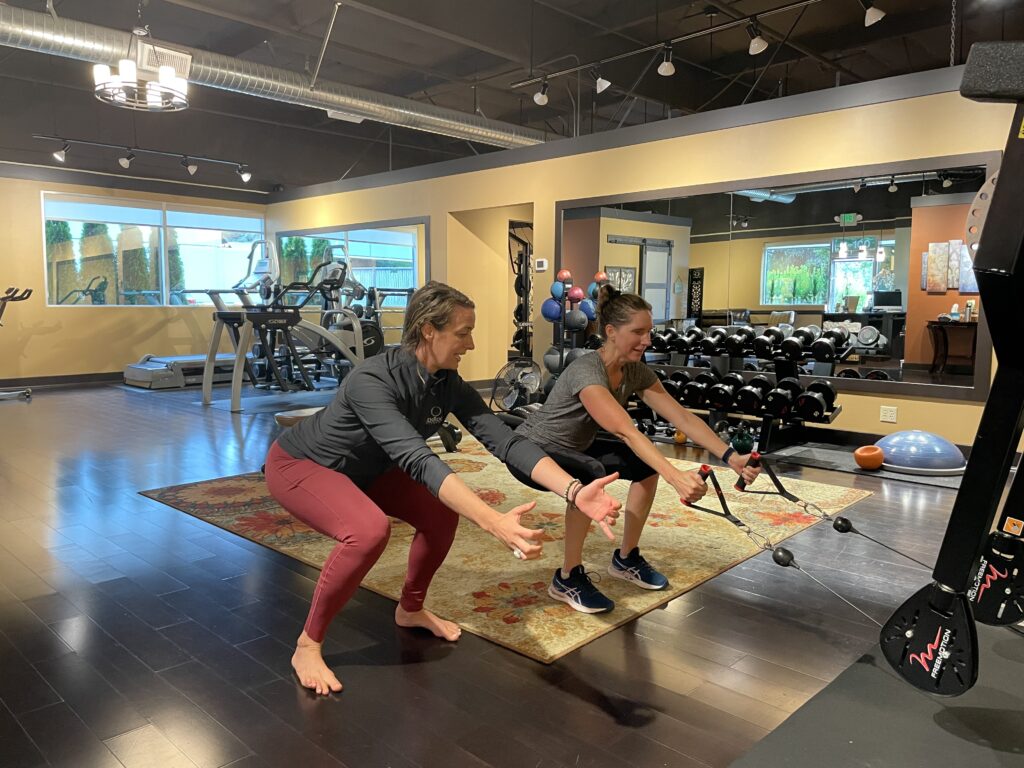 #1 Accountability
People with personal trainers tend to remain more consistent on their fitness journey. Having a scheduled time knowing someone is waiting for you increases the likelihood that you will make it to the gym. There's also accountability through check-ins. The trainers at ZenRock Fitness do routine fitness evaluations to track process and regularly ask about workouts outside the gym and nutrition.
#2 Customized Fitness Program
People are not one size fits all. When it comes to working out, knowing how to move toward your goals is important. Do you need more cardio, heavier weights, or specific nutritional components? How many days per week should you workout? The trainers at both the Redmond studio and the Bellevue studio love assigning homework and making sure clients are moving toward their goals. This keeps clients from wasting time.
#3 Individual Focus
This may sound the same as having a customized program but the individual focus points more toward factoring in any very specific needs a client may have. We work with clients who have had knee surgery, suffer from frequent migraines, are heart attack survivors and any number of past experiences that change what a workout looks like.
#4 Safety
That individualized focus helps keep clients safe. In addition to any past experiences to factor in, form and understanding of equipment is so important! We've seen people in other gyms working out and using equipment in dangerous ways. The last thing you want while trying to meet your goals is to be derailed by an injury.
#5 Holistic Focus
The trainers at ZenRock Fitness create workouts, but the job doesn't end there. We are experts in considering the entire person. We help with stress management, nutrition, correct movement, breath, and healthy choices. Looking at the whole body means better and quicker results.
#6 Community
At both of our gyms, you are known when you walk in the door. The trainers know you and most clients even create a relationship with other clients that are at the studio at the same time. We love watching clients chatting happily as they warm up for their sessions!
#7 Removes Uncertainty
It is inefficient to go the gym and wander around unsure of what to do. When you have a personal trainer at ZenRock Fitness, you walk in the door and know that there will be no uncertainty in your routine. You will be walked through exactly what your body needs that day.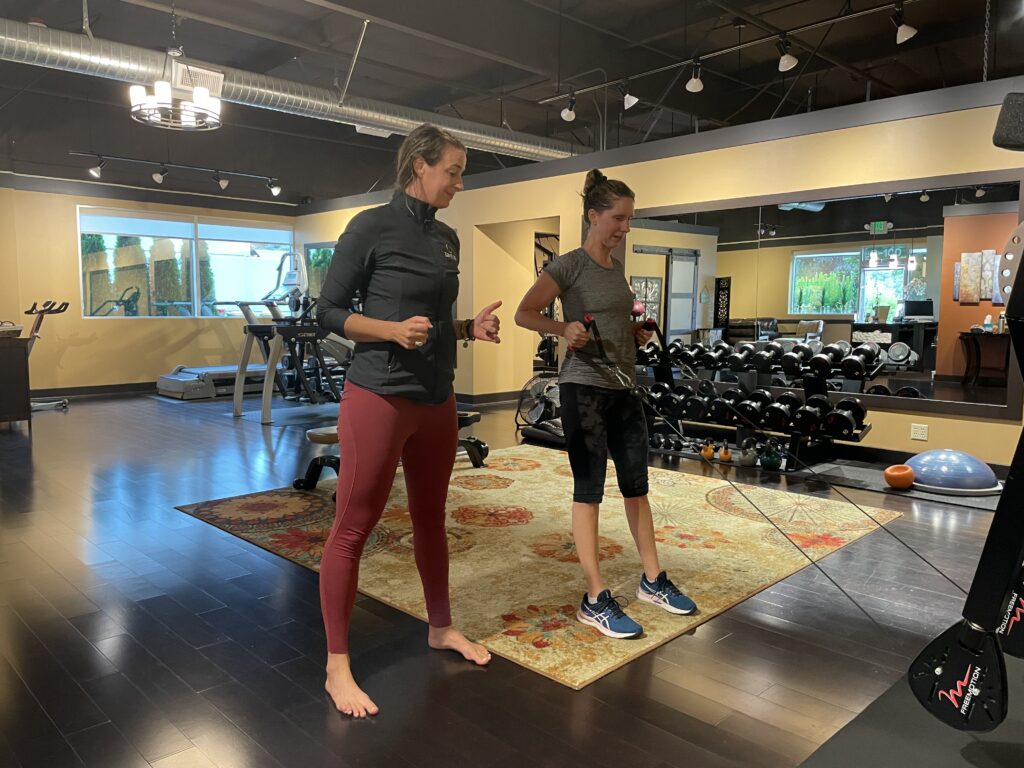 #8 Less Brain Power
How many hours each day do we spend making decisions? When you arrive at ZenRock, you know you will not need to think about the specifics of your workout. Of course, we want you to be present and aware of what your body is doing but you won't have to think about the exercises or set up or make decisions.
#9 Creative Workouts
At ZenRock Fitness, we recognize that boring workouts are…well…boring. We love designing workouts that are fun and creative. This also keeps your body guessing, which accelerates your progress.
#10 Better Results
While this has been a theme through the other reasons above, it deserves its own note. Studies have shown that people who work with a trainer achieve better results faster than those who try to do it on their own.
ZenRock's personal trainers at our
Bellevue
and
Redmond
fitness centers have openings for new clients and are ready to give you their all. Reach out to us to schedule a complimentary
personal training session
and let us know how we can help you in your fitness journey! Or hear how much
ZenRock is loved
straight from our clients!