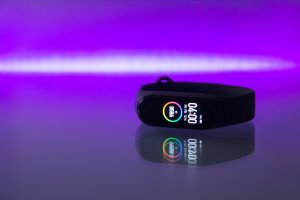 We are held accountable in many facets of our lives. We are accountable to our significant others, children, work, friends, and faith. These people in our lives give us nudges to remind us of our responsibility to them and the relationship. They hold us accountable. What about your fitness? Who holds you accountable to reaching the goals you have set? The hardest part of the journey is not the actual workout, but rather just getting to the gym.
Over the years, methods to hold myself accountable have varied, but the goal has always been the same, consistent growth and progression. When I do not feel like getting out of bed or getting to my workout, accountability cues are essential. Finding the right cue or combination of cues can be tricky. They may vary from day to day in conjunction to the need. Below are the top 5 things that keep me motivated.
Trainers (duh 😊) or workout partners: knowing that someone is waiting on your arrival makes getting to that appointment more of a priority. You are much less likely to cancel on a set meeting. Yes, even trainers have trainers of their own.
Journal/Photos: Keeping a journal not only tracks your progress but highlights your consistency (or inconsistency). Scheduling a time to take regular photographs can help keep you moving in the right direction.
Competition: If your schedule does not allow for a training partner, I have found that my more competitive friends enjoy setting goals and seeing who can reach them first. You can push and support each other without training together.
Signing up for an event: While this is a little more difficult in 2020, scheduling events such as marathons, The Big Climb, hiking trips etc. can keep you motivated to adhere to your preparation regime.
Fitness trackers: My Fitbit was key in getting me through my physical rehab. It set a daily goal and I found myself moving more consistently just to reach the set point. My Fitness Pal helped me dial in my nutrition and was the added incentive I needed to avoid certain foods.
We have all heard the true statement that there is no magic bullet to reaching your fitness goals. Consistency is the key to success. Having something or someone to hold you accountable to your goal can give you that extra motivation to roll out of bed and get to work.  Everyone can use a nudge. #kaizen
dev