Our relationship with discipline is complex. Too often, we affiliate it with control imposed upon us and for many, it can take us back to places where we were small and afraid.
I propose we reclaim discipline and define its meaning for us today. Let's have our relationship with discipline become empowering: I want us hear discipline and think hope, self-confidence, and autonomy.
What concrete steps can we take to get there? I've noticed The Three Cs which continue to prove successful for clients at ZenRock Fitness and want to share them with you. These are meant for fitness but can be applied to many aspects of our life.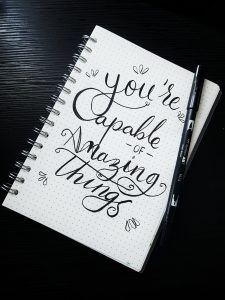 Commit: schedule a standing appointment with a personal trainer or join a group fitness class.

Find something fun, it doesn't have to something you dread. It can be as easy as setting up a regular time to walk with a neighbor after work.

Make Social contracts: when you leave a group class, tell your instructor, "I will see you Tuesday in class!" Social contracts create accountability, giving us strength to show up. 

Create Momentum: show up and trust in your social contracts. The Sisyphean challenge is walking through the door. Seriously, I have watched both myself and clients stop before we enter the front door to see if we can think of a way out! 99% of the time, we leave feeling more confident and happier than when we entered. The music starts, you see your personal trainer happy and ready to work with you, or you join your fellow yogis as you swoop into your first downward dog…It is easy to start once you are there! 

Communicate: 

Write your goals down and tape it to your bathroom mirror or on the dashboard of your car. Or tape them to both! Keep your goals where you can see them all the time. As they catch your eye throughout the day, envision yourself achieving them. 

Share your goals with your trainer, friends, family or group fitness buddies and establish a regular check-in on your progress.
Can you see one of these Three Cs working for you? What are you going to try? Do you have anything to add? Share in the comments below. I would love to hear your thoughts. If you need help establishing and strengthening your discipline gene, we are here to help.