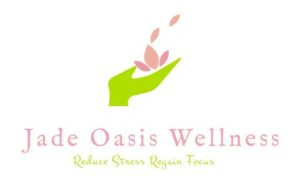 We all want to live healthy lives in our best physical states. We also know how exercise can improve your heart health, manage or reduce your risk of diabetes, boost your confidence, and even help you sleep better. But did you know that receiving a massage after working out has its own set of benefits? We hope you enjoy this guest post from our friends at Jade Oasis Wellness about how massage can help you maintain your overall wellness, especially after a workout.
Improves Healing and Circulation
For one, massage therapy increases the blood flow to your muscles, which helps them regenerate after exercise. In fact, Ohio State University and University of Pittsburgh researchers found in 2015 that a massage given right after an intense workout can encourage angiogenesis, which means that your body is building new blood vessels. In turn, more blood vessels can support wound healing and the circulation of oxygen, according to the Cleveland Clinic. You probably didn't know that such incredible benefits can be gained from a massage!
Reduces Soreness
Because a massage can help rebuild your muscles, it makes sense that it may make you feel less sore. We all know about the achy feeling we might get after a very intense workout – or even after stretching or yoga class. A therapeutic massage will lessen this feeling so you can feel great after exercising without the pain that can come afterwards.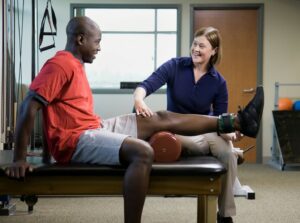 Makes You More Flexible
Also, a massage can improve your flexibility, as explained by the American Massage Therapy Association (2011). It can loosen your muscles, which will help you stretch farther and longer. This can be very helpful for pre-workout stretches, yoga, and even your performance during later workouts! Not only will you be more flexible, but less tightness in your muscles also makes injuries less likely to happen during exercise. This is great for giving you peace of mind.
Lowers Stress
Speaking of peace of mind, one of the clearest benefits of massages is the relaxation that comes during the treatment and afterwards. This can help you cool down after getting your heart pumping or hitting the weights in the gym. Of course, we know that exercise by itself can lower your stress levels, but a peaceful massage after a fast-paced workout will build on this effect and make it stronger. Being in a Zen mental state will ready you for work, family, or anything else on your mind.
These are just a few of the many ways that a massage after a workout can help your body heal, relax, and reach physical fitness. We encourage you to book a massage with us, Jade Oasis Wellness, after your training or yoga session at ZenRock Fitness. You can book online here or by calling (425) 679-6198. We hope you have a peaceful day.
Additional information about Jade Oasis Wellness:
"Jade Oasis Wellness is a holistic massage therapy clinic in Bellevue. Our Licensed Therapists offer treatment in various modalities of therapeutic massage, such as deep tissue, Swedish, lomi lomi, acupressure, gua sha, and cupping. They can treat a variety of injuries and chronic conditions, such as neck/back pain, fibromyalgia, headaches, arthritis, and more. Their Licensed Massage Therapists blend Eastern and Western techniques and philosophies to help you feel and live better. Massage therapy isn't just good for relaxation – it can also treat a variety of injuries and chronic conditions, such as frozen shoulder, neck/back pain, headaches, arthritis, and more! Remember, while pain may be inevitable, suffering is optional."