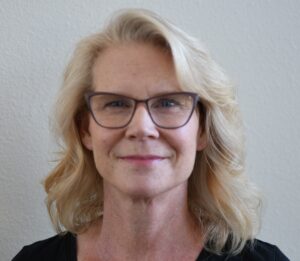 Lifespan is the total years between birth and death. Healthspan is the years we live without disease. The average life expectancy (or lifespan) of a child born today in the US is 77 years. Advancements in science and medicine have doubled our lifespan over the past century by curing many early onset life threatening diseases. Surprisingly our healthspan continues to decline. If we do live a long life, it is common to suffer from diabetes, heart disease, cancer, Alzheimer's, and kidney disease. Unfortunately, our society accepts this fate because we are taught that aging along with declining health is inevitable. Thankfully, aging researchers do not accept this fate and concentrate their studies on understanding the science behind aging to help increase our healthspan along with our lifespan. This fascinating field is evolving quickly, yet the science continues to support the fact that lifestyle choices and behaviors are at the root of living a healthy life.
As a Certified health and wellness coach, behavior change is my specialty and questions are my superpower. Recently, on the Huberman Lab podcast (August 15, 2022), Dr. Peter Attia shared how he designs programs for longevity by asking his patients 'what do you want to be doing in the last decade of your life?' This is a powerful question that made me feel scared and inspired. Scared because I am over 50 and my last decade is closer than my first; inspired because I have skin in the game and my lifestyle choices can help me realize my vision for my last decade of life.
It is important to understand that you do not have to be in perfect health to improve your healthspan. Lifestyle choices and behavior changes are prescribed to treat and reverse the most common chronic conditions people suffer from today. Any behavioral work that leads to healthier outcomes is a win! Take some time to consider what you want to be doing in the last decade of your life. What can you do now to increase the years you are living without disease?
It is never too early or too late to prioritize increasing your healthspan. If you would like a coach who meets you where you are and can supply support and guidance on your health journey, email me at jill@healthpluscoaching.com to schedule a free 20-minute session and learn more about coaching and my offerings.
Here is some additional information about Jill:
Jill Veith is a Certified Health and Wellness Coach who uses evidence-based tools in a positive and calm environment to help clients make lifestyle and behavior change to optimize living their best life. Jill is a lifelong learner in health-related and self-development topics. She earned her Bachelor of Science degree in Community Health Education from Western Washington University, is a certified Health and Well-being coach through Wellcoaches and earned The Life Coach School Weight Loss Coach certification. In her free time, you can find Jill enjoying the outdoors hiking, cycling, skiing, or paddling with her adventure partner (a.k.a. her husband), walking her dog with friends, listening to podcasts, trying new healthy recipes, reading, and enjoying anytime she can with her two adult sons.