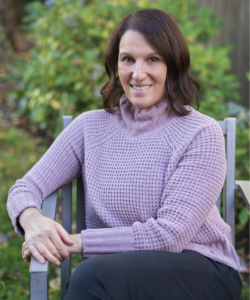 Please join us at our Redmond studio for the first in a series of Self-Care Sunday workshops with Licensed Mental Health Counselor, Jennifer Bainbridge.
This workshop will cover the following:
Personal barriers to self-care and self-compassion
Exploring healthy ways to process emotions
Creating and cultivating healthy habits
Healthy versus unhealthy self-care, numbing
Getting your "cup" and deciding what to put in it
Committed action – developing your self-care plan
It will take place on January 23rd, 1:30-3:00PM, and is limited to 10 participants. The cost is $75 per person. Please RSVP via email to Nova if you would like to attend. You may also send her any questions you have.
Here is a brief introduction to your workshop leader:
Jennifer Bainbridge is a Licensed Mental Health Counselor in private practice where, for over 16 years, she has worked with individuals experiencing a variety of conditions, including: anxiety, depression, and life transitions or changes. Jennifer is also a Certified Daring Way facilitator. The Daring Way™ is an empirically based training and certification program for helping professionals, based on the research of Dr. Brené Brown. The work focuses on courage building, shame resilience, and uncovering the power of vulnerability. The methodology is designed for work with individuals, couples, families, and groups. Jennifer believes deeply in cultivating people's strengths to help build resilience and strength in order to live a meaningful, rich, values-based life. Jennifer is a mom of two amazing and busy teenage girls and one fur baby. When not working or parenting she loves to run, hike, travel, do yoga, and cook.