Now that we've been sheltering-in-place for a while, most of us have settled into new routines.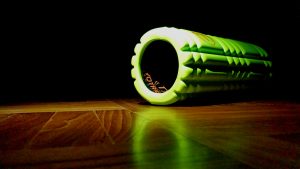 Unfortunately, our schedules can be even busier than before with distance learning, daily zoom meetings, and more frequent meal prep.  Through all of this, we need to remember to spare some time to take care of our bodies.  Even though massage therapy isn't possible over the internet, there are other modalities that can be substituted in its place.
One such tool is the foam roller.  You may have picked one up years ago since foam rollers were a hot exercise item in the early 2000's.  Sadly, many rollers sit in the corner, in a closet, or under the bed collecting dust.  If this is you, don't fret!  Join me in the Therapeutic Foam Roller Workshop and let's put it to good use.  If you use the foam roller regularly (kudos to you!), this workshop can be helpful in discovering new ways to integrate it into your current foam rolling routine.
Topics that will be covered:
Benefits from using the foam roller

Safety and contraindications

15+ ways to properly use your foam roller for mobility, pre-workout, and post-workout recovery
Things you'll need:
Foam roller (preferably a 3 ft long roller, but not required)

Pillow or yoga blocks

Throw blanket or beach towel
Join Ryan as you explore ways to improve your movement and get the kinks out! Learn more about Ryan in his full bio.