Riana Giusti, MS,CN
Functional Nutritionist
ONE-ON-ONE NUTRITION COUNSELING
OFFERED IN PERSON OR REMOTE
Optimize your fitness, boost energy, lose weight, improve internal health
My Approach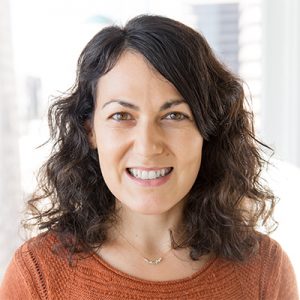 Here's the thing. Life is short. How can we make it as full as possible? In my opinion, food and movement can and should be some of life's sweetest pleasures. I help my clients find a healthy balance of eating and moving so they can feel their best and live a full life that is rich in joy.
My approach to nutrition is not one size fits all. I don't believe in quick fixes or fads. Instead, I offer an individualized approach to food that is rooted in science and takes into account everyone's unique relationship to food and exercise, biochemistry, and particular lifestyle challenges. I want to know YOU so I can be your partner on this journey.
I have the expertise to devise a science-backed plan for you that works and I'm here as your teammate to listen and hold you accountable regardless of the barriers you may encounter. I believe in a multi-faceted approach and am here to help you with so much more than food–I have solutions to help you optimize your sleep, reduce your stress and find an activity routine that you love.
I am a Certified Nutritionist (CN) with two degrees in nutrition and over 15 years of experience coaching people through their health and wellness journeys. But guess what? I'm also a real human being: I'm a fiancé, dog mom, a working professional, and I'm trying to balance it all — just like you! I don't have it all figured out to perfection, but I'm excited to help you take the first step forward.
– Riana –
Work With Me
15-Min Discovery Session – FREE
Interested but want to know more?  Not sure if I'm the best fit for you? Let's hop on the phone for 15 minutes.  We can chat about how I can best support you. 
 Services
Have you struggled with your relationship with food? Are you confused about the latest nutrition trends or diet fads? Do food cravings rule your day? Do you have the tools you need to make healthy habits stick? Does cooking quick, easy, healthy family dinners overwhelm you? Are you in a meal-planning slump?
My approach centers on optimizing nutrition to improve overall health and prevent disease. I have over 15 years experience supporting clients with emotional eating, managing their craving, fueling for sports nutrition, family nutrition and meal planning, and can support clients with a variety of health conditions, including the following:
Emotional and Disordered Eating
Digestive Disorders
Sports Nutrition
Healthy Aging and Anti-inflammatory Diets
Women's Health (Pre- and Postnatal Care / Fertility / Menopause)
Cancer (treatment and recovery)
Metabolic Conditions (Type II Diabetes, high cholesterol, high blood pressure, PCOS)
Therapeutic Cooking and Diets (including GAPS, low FOD-MAPs, SCD, vegan/vegetarian, GF/CF, elimination diets, etc.)
Intuitive and Mindful Eating
1:1 PERSONALIZED NUTRITION COACHING
DISCOVERY CALL – FREE (15 minutes)
Let's talk. Get to know my style, my practice, and my professional approach. Present your unique story and determine if I am the right fit for you! 
INITIAL SESSION – $125 (50 minute)
 Let's come up with a game plan.  I want to get to know you, your goals, and understand what you envision success to look like.  You'll leave this call feeling empowered and ready to take your first steps to hitting your goal. 
This appointment is for either a one-time conversation to answer your wellness questions OR to try things out and decide if upgrading to a package is right for you.
 FOLLOW UP CONSULTATION – $75 (30 minutes)
 What's worked well to date?  Where are you hitting roadblocks?  Let's re-group and refine your plan.
PACKAGES
Purchasing a package is investing in a plan towards your health goals over the course of the next few weeks or months. I hold you accountable between your sessions via texting or email. Accountability is KEY to your success.
ONE MONTH OF MOMENTUM- $300 (save $50)
Renew your commitment to self-care and nourishment. Studies show that regular touch points are crucial in the early stages of behavior change, especially when working on weight loss.  By connecting weekly, you won't skip a beat in seeing early results.  Plus, I'll be here for you via text to answer your questions and hold you to your action plan.
One 50-minute session followed by three 30-minute sessions
Unlimited text and email for accountability between sessions
KICKSTART YOUR HEALTH- $400 (save $100)
We will figure out which areas need the most support and design a custom plan that will empower you in your health journey.  This option is for anyone who needs some guidance and insight into what might be the underlying factors contributing to fatigue or other health challenges.
One 50-minute session followed by five 30-minute sessions
Unlimited text and email for accountability between sessions
Best utilized when six sessions are used within a three-month period
90-DAY PERSONAL HEALTH TRANSFORMATION – $700 (save $250)
This is a way to connect the dots around what might be linked to your most persistent health challenges and set a plan for a new beginning. Knowledge alone does not create habit change – let me give you the tools to make lasting changes to your health and wellness.
One 50-minute session followed by eleven 30-minute sessions
Unlimited text and email for accountability between weekly sessions
The focus will be on steady and sustainable changes. No quick fixes!
Insurance Clients – I am currently considered an out-of-network provider. Payment will be due at time of service. I'm happy to provide you with a receipt, which may be submitted to your insurance company for reimbursement.
Experience and Education
Riana is a Functional Nutritionist specializing in helping clients navigate their unique challenges and empowers her clients make lasting and positive changes towards a healthier life. She has over 15 years of experience providing individuals with the essential tools to strengthen and recover from illness, grow healthy families, and develop a nourishing relationship with food. Believing that food is a powerful medicine, Riana infuses evidence-based nutrition with the healing power of simple whole foods into your nutrition care plan. Food is just so personal, and no one-way of eating works for everyone. Riana's approach to nutrition is holistic in nature; looking at each individual as unique with distinct innate and personal needs. Her focus is on long-term positive transformation through offering client-centered nutritional counseling, education, mindfulness tools, and emotional awareness skills. With the goal of achieving optimal health, Riana seeks to motivate and empower her clients to not only lead a healthy lifestyle but also achieve a relationship with their bodies and food that is nourishing, flexible, self-sustaining, peaceful, authentic, and based on integrity.
Riana holds two degrees in nutrition: a Master's degree in Whole Foods Nutrition and Research from Bastyr University and a dual Bachelor's degree in Clinical Nutrition and Dietetics, and Food Science from University of California, Davis. For the past three years Riana worked as a health coach for a Seattle-based wellness company focusing on all aspect of preventative health, including digestion, sleep and stress management in addition to nutrition and physical activity. She has worked as a culinary nutrition instructor, personal chef, and in professional kitchens throughout Seattle. She was previously employed by the University of California Nutrition department to work as a specialist on various research studies investigating the relationship between specific foods, vascular health, glycemic index, and blood sugar management. She also completed a year long apprenticeship program in organic farming practices in California and has written and taught K-12 curriculum for the California school districts and the Office of Education for utilizing and implementing school garden sites and culinary education programs for health and nutrition education purposes.
She is a Certified Nutritionist (C.N.) though the Washington State Dept. of Health as well as a Certified Intuitive Eating Counselor. She is a member of the Academy for Nutrition and Dietetics and the Center for Mindful Eating. She has 15+ years experience working in the nutrition field in the areas of emotional eating, inflammatory diseases, blood sugar management, metabolic disorders, child and family nutrition, Intuitive Eating, culinary education, private practice and personal whole foods chef work.
When she is not in the office, you can find Riana at Barre class, or playing frisbee with her dog, practicing yoga, hiking in the Pacific Northwest, cooking up a new seasonal recipe from her organic garden, dancing to soul and blue grass music, and savoring dark chocolate. Riana lives in Edmonds with her husband-to-be, Ryan, and their Australian shepherd, Kuno.
To book an appointment Email: [email protected] or Tel: 707-292-6209