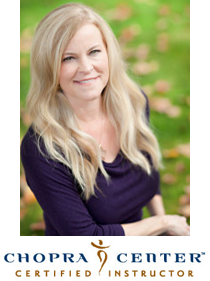 ZenRock is excited to welcome back Tammy Steele for a special 2 hour workshop based on the book by Deepak Chopra. Do you answer yes to any of these questions:
 Are you an emotional eater?
 Do you eat when you are bored?
 Do you want to stop counting calories?
 Would you like to be fulfilled without food?
 If so you are not alone! So many people feel this way. In this workshop, you will learn how to stop eating for the wrong reasons. If you have tried dieting and failed, you clearly need something else. Weight loss needs to be satisfying in order to succeed-this is the "something else" that works after dieting has failed.
Saturday, January 20th, 2018 @ 1pm
$35 per person — prepay online or speak to your trainer