Where: ZenRock Fitness
When: Saturday, June 9th @ 6pm
Bonus: Wonderful wines from Aluel Cellars! 
Ryan Slimak is a professional photographer, avid mountaineer and rock climber, and general adventure enthusiast.  Born and raised in rural Ohio, it wasn't until moving to Denver, Colorado after college that he picked up photography. The camera opened up an entirely new way to appreciate nature and with it Ryan's love for everything outdoors blossomed.
Now surrounded by the expansive and varied beauty of the Pacific Northwest's landscapes, Ryan hopes that his work generates an appreciation and awareness for the natural beauty and fragility of our planet while simultaneously inspiring others to get out and explore it for themselves.
"I think there is sense in fighting against the onslaught on life's stressors, but also equal sense in accepting them as part of the current human condition.  For me, escaping into nature is one way that I can gain perspective on it all.  The worries of the world are dwarfed by Earth's majesty and my stress fades with the dying light. Nothing about my circumstances actually changes, but I feel and react differently to them.  It is I that is changed."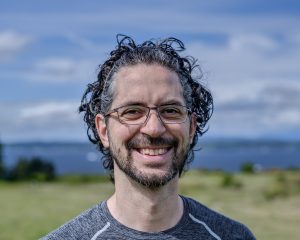 Ryan is based out of Seattle, Washington. To see more of Ryan's work follow along with him at:
instagram.com/ryanslimak/
facebook.com/ryancslimak/