Howe Street Stairs — Sunday March 19th at 11am
This stair training adventure is for all people going to Greece and anyone else who would like to join. We will be going to brunch after to refuel. This is a great way to see a very different view of Seattle and get a great cardio workout.
RSVP with Petra by the 14th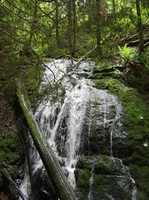 Cougar Mountain Hike — Saturday, March 25th at 12pm
We will be hiking the Wildside Loop on Cougar Mountain — meet at ZenRock at 11:30 to carpool or at the trail head at noon. This is a easy hike to get started with spring hiking. Wear good waterproof shoes or boots and get into nature with us for a 4 mile trek in the woods.
RSVP by the 23rd