This retreat has already occurred, but the information below provides a good overview of what what we plan for our Yoga Adventure Retreats and how we present them to participants. You can also view videos and photos from the Catalonia retreat on our Instagram channel.
---
October 2022: 8-Day Yoga Journey
Spain is a country full of history, art, wine, food, and a beautiful blend of cultures. October is a wonderful time of year to experience Barcelona, the Mediterranean coast at Sitges, and the nearby wine region of Penedès. This area is part of Catalonia, which was once its own country. It still maintains its own culture, language, and unique flavor.
Included:
Accommodation for 7 nights in a luxury villa
Daily yoga by the pool, on the lawn, or in the villa
Healthy, delicious, chef-prepared meals
6 scheduled excursions
Transportation provided to all excursions (Not Included: Airfare to Barcelona and transport to/from the villa upon arrival and departure)
Excursions Included:
Hiking at Montserrat and visit to the monastery, museum, and grounds
E-bike, wine tasting, and brunch in the Penedès wine region
Guided tour of the Old Town area of Barcelona (Gothic Quarter, Jewish Quarter, Boqueria Market) followed by wine and tapas in San Antoni
Hiking in Garraf Natural Parc
The best of Gaudi tour with expert guide
Paella cooking class and sangria with local chef in Sitges
---
Masia Casanova…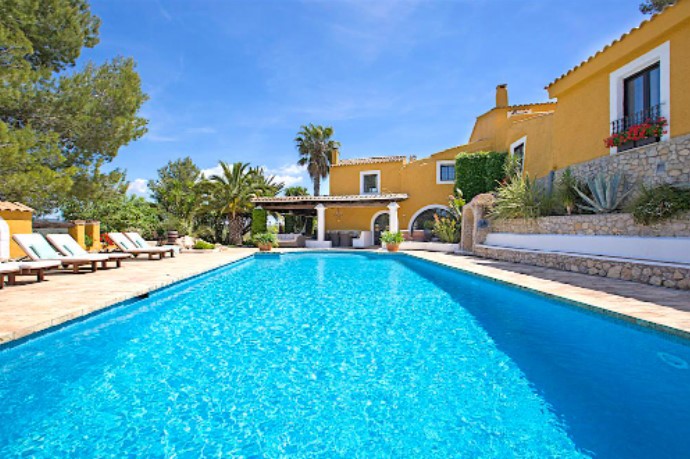 We will spend seven nights at a private villa in the hills above Sitges. The ochre colored Masia Casanova is a magnificent and historic Penedès wine producing estate that dates back to 1842.
In recent years, it has been lovingly transformed into a luxurious holiday villa set within 4,500 m2 of delightful gardens and beautifully situated on a hillside in the Penedès wine region with stunning panoramic views.
With 9 ensuite rooms, a pool, a hot tub, gardens, lounge areas, chef's kitchen, and views in every direction, you may not want to leave the villa.
---
La Comida…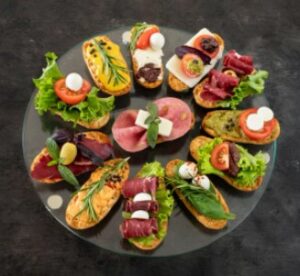 Each morning after yoga we will eat healthy, hearty breakfasts to fuel our adventures. Lunches will be out on excursions most days. This may be brunch at a winery or tapas in the heart of the city. Dinners will be prepared by our chefs in the villa each evening. Expect to indulge and be pampered after each day's activity. The dinner table is our favorite place to connect and share stories.
All dietary restrictions and special requests will be accommodated. Please let us know if you are vegetarian, vegan, dairy-free, gluten-free, or have any other allergies we should be aware of.
---
Las Excursiones…
Hiking Montserrat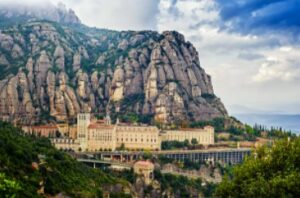 We will hike out from the centuries-old monastery of Montserrat. This beautiful church, museum, and home to monks is surrounded by magnificent mountains and rock formations.
After our hike, you will have time to explore the architecture, art, and history. Take a ride to the very top on the funicular, try local spirits in the gift shop, or buy locally produced cheeses, meats, and fig and nut bars from the farmer's stalls.
E-bike the wineries of Penedès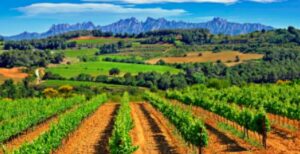 We will cruise the vineyards on e-bikes and taste wines at eco-minded and organic wineries.
After a tour and explanation of the farming techniques we will relax and soak up the sun with brunch in the courtyard of Albet i Noya vineyard and winery.
Historic Quarters of Barcelona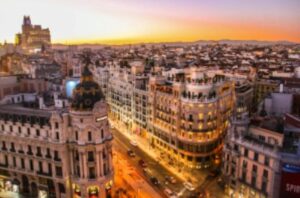 An airconditioned bus will take us into the heart of Barcelona for a day exploring the oldest areas of the city. Our expert guide will explain the history of the region.
After we build an appetite by walking the city, we will enjoy local tapas and wine in the San Antoni neighborhood.
Hiking in Garraf Natural Parc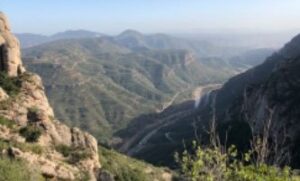 We will spend part of a day hiking in Garraf Natural Parc.
This beautiful area in the hills above Sitges has more than 500 hundred trails. It is home to a wide variety of aromatic and medicinal plants and provides incredible views.
Best of Gaudi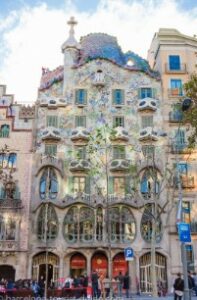 While in Barcelona it is impossible to see the city without seeing Gaudi and his lasting impression upon not only the city's architecture, but throughout the city's culture.
An expert guide will take us through the Parc Guell and the Sagrada Familia to explain some of the hows and whys of Gaudi's style. Gaudi was an artist, an engineer, and a builder. So, he poured time and effort into every aspect of his creations.
Paella Cooking Class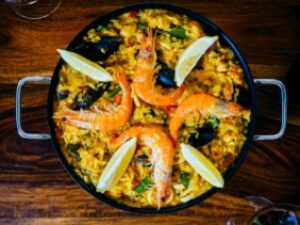 We will learn how to make one of the classics of Spanish cuisine from a Sitges-based chef. We will play in the kitchen while enjoying sangria and learning the secrets of the perfect paella.
This will also be a day to explore the seaside city of Sitges and its beautiful, winding streets full of galleries, tapas bars, and specialty shops.
---
Your Hosts…
Nova Guthrie & Petra Jahn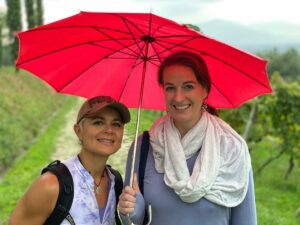 Travel and yoga – what a beautiful combination! Each trip we take with our small groups of adventure seekers brings something new and different while always holding space for renewal, discovery, growth, and simple joy.
Spain has long been on our list for places to visit and now we want to share what we have discovered. The area around Barcelona is full of beautiful landscapes, cityscapes, and art-centric cultures blended together.
At ZenRock, we spend time getting stronger, finding more flexibility, building better habits, and maintaining healthy balance. Our yoga journeys are a further exploration of that healthy balance with the added bonuses of food, relaxation, and friends. We cannot wait to have another adventure and to share Catalonia with you!
---
Additional Information
Yoga classes are customized to address the needs of all students, offering variations for beginners and advanced practitioners. All excursions are optional and will be customized to the abilities of the participants.
Airfare to Barcelona, Spain, most alcohol, one lunch outside the villa, guide gratuities, and non-itinerary activities are not included in the quoted price.
To embrace the spirit of travel, please allow for changes to the itinerary and scheduled events due to weather, guides, and the unforeseen.