Personal Trainer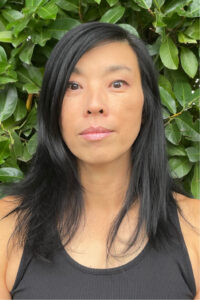 I was born and raised in Beijing, China. I started playing volleyball at age 9 in a military-style training sports boarding school where we trained 6-8 hours per day. I came to the United States on a full athletic scholarship to play volleyball at the University of Arkansas. My team was ranked in the top 25 in NCAA Division 1, and we made it to the sweet 16 where I was the starting setter for all my college years.
I have always been very active. Since retiring from volleyball, my focus has been living a healthy lifestyle to the fullest. I'm passionate about working out, eating healthy, and enjoying nature. I want to share my passion and help my clients to nurture their body and soul.
I am approaching age 50, but still feel that I'm in my 20s at heart. I do believe age is just a number. It's how we feel and the attitude of living to the fullest. Work hard, play harder!
Professional Degrees & Certifications:
American Council of Exercise (ACE)
CPR/AED Certified
Bachelor's Degree in Graphic Design
Foreign Language Proficiency: