Yoga Instructor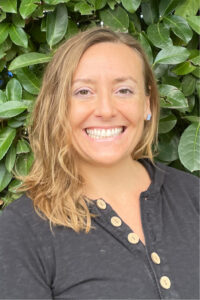 Cassie is a woman of passions! For the last 20 years, she has had a committed spiritual practice – attending retreats, silent retreats, self study, and extensive bodywork and energywork training. Her practice of yoga was explored on a personal level for about a decade before traveling to India to better understand its roots, and she has been sharing in community ever since.
Cassie's most inspiring years were teaching and living in Thailand. There, her soul was introduced to a very strong connection to Contemplative studies. Cassie has always been drawn to explore and study through the eyes of various cultures and integrate that into her retreats and teachings. After running a business independently on the East Coast, primarily offering Manual Lymphatic Drainage services, she relocated to the PNW and is beyond happy to be here!
Cassie's classes will put a focus on breathwork, increase self-awareness, body mechanics, and present-moment acceptance. She looks forward to sharing rejuvenating yoga time with you!
Professional Certifications:
Sivasoorya School of Divine Yoga
Trauma-Informed Yoga & At-Risk Teen Yoga Certifications: YogaLife Institute
CPR/AED Certified
International Training Massage School
Shivagakomarpaj Old Medicine Hospital: School of Thai Massage
Academy of Lymphatic Studies
Blue Garden Massage Training School