Personal Trainer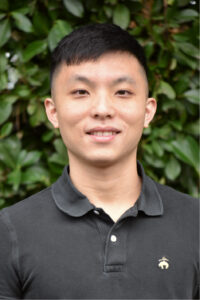 My name is Jacky Fan. Since 2014, I have been assisting clients with their fitness and wellness goals. I have coached in Hong Kong and Seattle. My background is personal training specializing in fat loss and body recomposition.
Whether you are an experienced trainee or have never stepped foot in the gym before, my goal is to help you eliminate barriers and achieve a level of overall health and well-being you have thought unachievable. It is important for your physical activities to be goal-driven, relatable, and accountable.
Your program is designed and customized to support your unique goals, personality, and purpose. Tracking real metrics optimizes your health and delivers quantifiable return for your investment. As a trainer, it is my duty to motivate and challenge you to ensure you are on the right path to success.
Professional Degrees & Certifications:
Bachelor of Science Kinesiology
ACSM Certified Personal Trainer
Foreign Language Proficiency: