7-Day Yoga Escape to Costa Rica 
If you need to unwind, reconnect with nature, and find your Zen, then a yoga escape to Costa Rica is just what you need. Join ZenRock Fitness on an unforgettable yoga vacation filled with opportunities for adventure, food, local culture, and plenty of relaxation.
February 3 – 10, 2018
$1,500 Deposit due by October 15th
  This memorable adventure is only $4,150. Contact Petra for single occupancy price. Pay in full by November 1st and receive $300 off! 
 Includes:
7 nights accommodation (double occupancy) 
2 daily yoga classes
5 scheduled excursions
chef-prepared meals
Transportation to and from the airport
 Your exciting excursions include:
A 3-hour hike through the beautiful rainforest of Manuel Antonio National Park
Private chartered catamaran sunset cruise on the Pacific
Exploring waterfalls while hiking in the jungle
Zipping along the longest zipline in Central America
Exploring a local, organic Spice Farm
and of course, morning and evening yoga with Nova and Petra!
---
The Villa
Casa de las Brisas is a beautiful 10,500 square foot home that showcases jungle beauty out back and magnificent ocean views from the front. This 5-level home has unique features including a multi-colored glass skylight which creates lovely patterns on the wood floors.
You'll enjoy the sights and sounds of exotic birds darting through the trees while you enjoy delicious Costa Rican coffee on the back veranda, high above the natural rainforest. Spend your afternoon watching the monkeys visit the nearby trees.
The television on the main level has a Bose surround sound system, and both TVs come equipped with cable. The game room has a regulation pool table and indoor plunge pool accented with a waterfall. Large glass doors provide an expansive view of the jungle outside.
---
The Cuisine
Explore an abundance of fresh, regional Costa Rican foods prepared in delicious traditional dishes. 
Our personal chefs will create beautiful home-style recipes showcasing the diversity of healthy, organic foods available just steps from our front door. Flavorful, yet mild, Costa Rican cuisine is known for a high reliance on fresh 
fruit
 and 
vegetables
. Vegan, vegetarian and food allergies or sensitivities are accommodated.
---
The Excursions 
Rainforest Tour in Manuel Antonio National Park
With the establishment of Manuel Antonio National Park in 1972, the people of Costa Rica decided to preserve one of the most beautiful and bio-diverse areas in the world. Although it is the country's smallest national park, the stunning beauty and diversity of wildlife is unequaled.
Manuel Antonio contains a charming combination of rainforest, 
beaches and coral reefs. These beaches are the most beautiful in the country, lined with lush forest, and excellent snorkeling. The forest is home to sloths, iguanas, the rare and adorable squirrel monkeys and millions of colorful little crabs. And the trail that winds around Punta Catedral affords some spectacular views.
In this tour you'll hike through the rainforest along nearly a mile of easy-access trails in an estimated time of 2.5 to 3 hours, with an experienced & bilingual naturalist interpreter. Your guide, equipped with a high-powered spotting scope, will help you locate the vast variety of flora and fauna in their natural habitat. You will have the chance to spot several species of monkeys, Agutis, and, if you are lucky, the beautiful Poison Dart Frog while learning about their diet, habits, and much more.
See it all and see it like a local. You will enjoy the ocean, jungle, beach, waterfalls, and swimming holes in this full day of adventure. The theme of this tour is "Off the Beaten Path". You will not experience another tour like this in Costa Rica.  We pick you up and head South to some of our favorite waterfalls in the country.  We will visit multiple waterfalls, each waterfall has a swimming hole, places to explore, areas to jump from and 1 waterfall even has a 20ft natural water slide. We will also visit our favorite beach in the area which is outlined in caves and palm trees.
El Santuario Canopy Adventure
Experience the longest single zipline in Central America at over 4,300 feet. The adventure tour features nearly 2.5 miles of total zip line length on 11 lines, 14 tree platforms, 3 nature walks, 6 hanging bridges, a rappel secured by a top and bottom belay, air stairs, mountain, jungle, canopy, and ocean views.
---
Private Catamaran Dinner Cruise
We will navigate our way around the various islands and along the beautiful Pacific coastline. Gliding along the blue waters in search of playful dolphins we will pass along jagged rock formations and towering cliffs that host numerous varieties of nesting marine birds. Be sure to bring your bathing suit, as we will take a break to swim in the warm Pacific waters and view the underwater beauty through snorkeling gear.
After gliding along the coast we will stop in a protected bay where the waters are calm and the reefs are healthy. During your underwater endeavour in search of tropical fish and colorful coral the crew will prepare your delicious meal including local produce, tropical fruits, fresh skewered meat and fish and a variety of refreshment selections.
Experience Villa Vanilla's Spice Tour and gourmet tasting! This 2.5 hour plantation tour includes the post-harvest warehouse where spices are dried, processed and packaged. We'll taste "bean to bar" spicy chocolate and take a garden walk through the Epiphyte Trail where you'll see, smell and taste tropical spices and plants. Finally, we'll experience the flavors of the World Spice Tasting from the breathtaking Mirador viewpoint.
Your Hosts
Nova Guthrie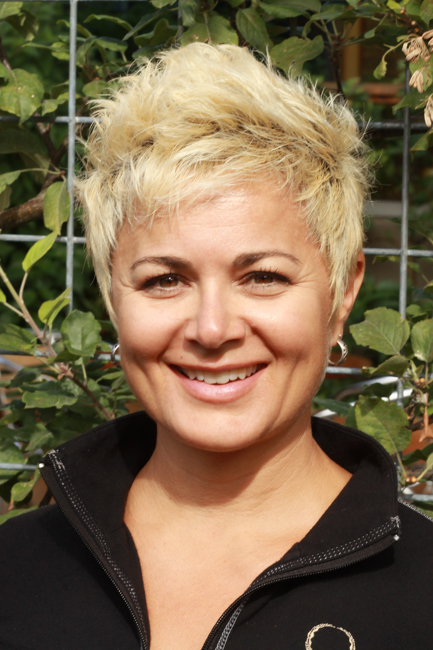 Almost 15 years ago, yoga changed my life and became my safe place to go when everything else was falling apart. Life settled and yoga is still my place to go. I never planned on becoming a yoga teacher, but people kept asking me to share and I reluctantly started teaching. Then the most amazing thing happened – I fell in love with teaching and learning from my students. Each person who comes to one of my classes teaches me about the world through their perspective.
When yoga became a passion, travel was already a passion, and I began to have dreams of combining two of my favorite things in life. After 10 years of dreaming and preparing, Petra and ZenRock made my dreams come true. Our first yoga adventure together was to Costa Rica in 2015 and it was incredible! I got to see the world through 12 other people's eyes – their joys, their fears, their connection as a group, traveling and experiencing the beauty of Costa Rica. I am so excited to go back with a new group of people and see it again, as if it were the first time.
There is a wonderful, healing power to stepping out of our normal, hectic routines and stepping into a slower pace with less technology and more nature. Come join us and find a new perspective – it might be yours or it might be someone else's.
Pura Vida!
Petra Dumm
I am so excited to travel back to Costa Rica with you for our next yoga retreat. In February 2018, we will return to Costa Rica to both relax and engage our minds and senses. With twice daily yoga practices, Nova and I will challenge you to delve deeper into your personal, big questions through our morning and evening yoga practices. Yoga practices are blended between adventures that will anchor memories, intuitions, and personal connections for years to come. Nova and I are eager to trek through the tropical jungle with you, breathe exquisite scenery, eat delicious local food, and rest in amazing accommodations.
My background: In Summer 2007, I opened ZenRock Fitness. In 2009, I completed my 200 hour teacher training, yoga certification from 8 Limbs Yoga Centers in Seattle, WA. I have continued professional development with them and other amazing teachers/yogi's such as Melina Menza and Rod Stryker. My professional development has focused on positive motivation, working with physical limitations chronic and acute, and getting my students to become more connected to their bodies, both through movement and breath.  I am currently working on my 500 hour teacher training to help deepen my practice and connect even deeper with my students. I am currently working on our second ZenRock Fitness location…Stay Tuned!
---
ZenRock Fitness is proud to present this incredible opportunity to share our love of yoga, food, and friends. Costa Rica 
is a magical place where everyday living is as artful as the surroundings.
Please join us for the trip of a lifetime including yoga, fabulous food, and sights you will never forget. We will live at a pace that allows for rejuvenation, centering, and connecting with your deeper self.
Yoga workshops are customized to address the needs of all students, offering variations for beginning through advanced practitioners. All excursions are optional and will be customized to the abilities of the participants.
Please contact Petra to make your deposit or use our Mind Body site. This link will take you to our retail page. Search products for Costa Rica Deposit. 
Airfare, meals

 outside the villa and planned excursions, alcohol, and non-itinerary activities are NOT included in the quoted price.
Early Bird full payment due by November 15th, 2018, all other payment due in full by December 15, 2018.
There are ONLY 8 rooms available!
Reservations are on a first come, first serve basis.
To honor the true spirit of Costa Rican living please allow for changes to the itinerary or any scheduled events.
Get added to our retreat email list HERE.